long travel tempo traveller
Know more about travelling Adventurous places in India.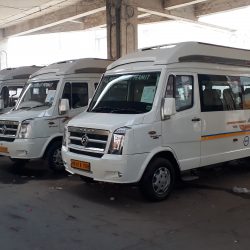 Posted on July 3rd, 2020 by agrajaipurtoursindia
Journey with Tempo Traveller – One of the best ways of enjoying your annual holiday is to take a road trip. Choose any destination in India and go there by the Luxury tempo traveller. The ambience of the tempo traveller, its driver and assistant...