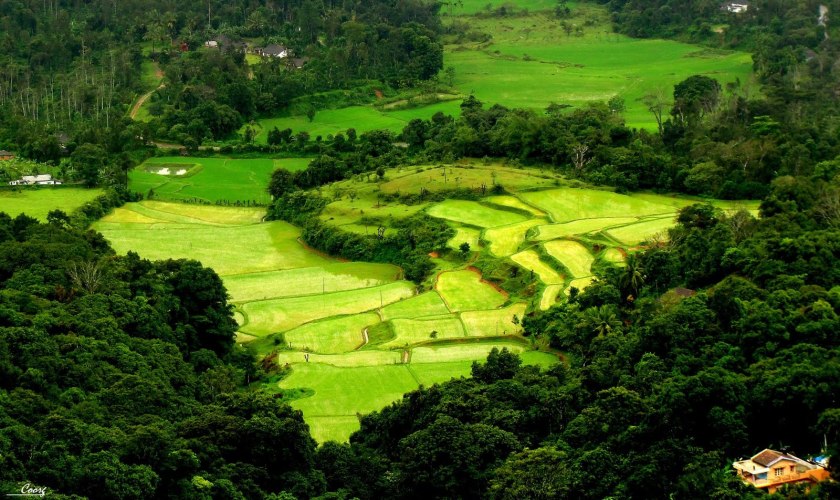 Lovingly referred to as the "Scotland of India", Coorg is one of the most desirable tourist destinations in India. Cool breeze, amazing weather, mystical hills and the rich aroma of coffee will engulf the sense of relaxation within any person. Unspoiled, serene and beautiful, is what describes Coorg. The perfect retreat to rejuvenate into a relaxing trip, Coorg is one of the best options to indulge into. Although it can be visited all through the year, the peak tourist season is from October to March.
The best places to visit
Abbey Falls
One of the most beautiful waterfalls in South India, Abbey Falls is one of the best places to visit in Coorg. Cascading from majestic mountains of the Western Ghats, it is the perfect place to click a selfie! Nature lovers rate this place as one of the most preferred sightseeing spot. Amid the stretches of coffee plantations and pepper vines, it exudes a picturesque beauty. The hanging bridge offers a fantastic view of the entire falls.
Mallalli Falls
The vibrant and beautiful Mallalli Falls at the foothills of Pushpagiri Hills in Kodagu District is the Mallalli Falls which is yet another favourite tourist places in Coorg. Falling from a splendid height of over 200 ft., it offers a relaxing atmosphere with the natural water sound gushing through ravines and crevices.
Omkareshwara Temple
Built in 1820, Omkareshwara Temple offers Mumammadan architectural style architecture with a center dome and four corners with turrets. It is dedicated to Lord Shiva but ironically has a blend of Gothic and Islamic architectural styles.
Cauvery Nisargadhama
A fascinating island formed by River Cauvery is one of the main tourist places in Coorg as well as a popular picnic spot. Stretching across 64 km, the island is nestled amid thick foliage, lush bamboo groves and teak trees. The most exhilarating part of the journey is probably the route through the hanging rope bridge.