Tiktok and Other Chinese App Banned In India
Posted On June 30th, 2020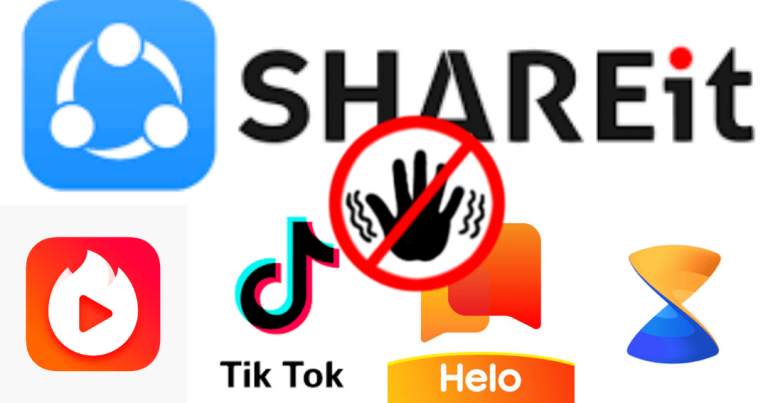 Tiktok and Other Chinese App Banned In India
The Chinese app TikTok and 58 other popular apps made the headlines in India on Monday, June 29, 2020 when the Indian government banned their use here. The following day, these apps were taken down from the Apple App Store and Google Play store. Users who have been using these applications can continue to do so. However, the platform is officially banned in India.
This is a reaction to the border clash that China initiated which left many Indian soldiers injured and 20 dead. This decision was taken following a rising anti-China sentiment that erupted due to the military action between these two countries in the Himalayas, leading to tensions between them.
Due to this fallout, Indians have called for a comprehensive boycott of Chinese products which also include its software and phones, among other things. It, therefore, stood to the reason for the Chinese phone producer Oppo to call off the online launch of its phones.
Which Apps Are Banned?
All 59 apps, including TikTok, were extremely popular in India. They ranged from music streaming to gaming to social media and were the products of some of China's largest and most highly respected tech companies. These include Tencent, Baidu, and Xiaomi.
Why Did the Indian Government Take This Step?
According to the Indian government, it had solid proof that showed that these apps were engaged in those activities that challenged its "sovereignty and integrity", apart from its defense, public order, and security. So, in order to protect the interests of the people of India, this decision was taken.
Besides, the Indian Ministry of Electronics and Information Technology (MeitY) had been receiving several complaints regarding the misuse of certain mobile apps that were used on iOS and Android platforms. These were involved in stealing user data and sending it secretly and in an unauthorized manner to servers located outside Indian borders.
When such data were compiled, mined, and profiled by people hostile towards India, it became a matter of national concern and its safety.
How Will These Apps Affect Indians?
Some of the banned apps are highly popular among Indian users. Take TikTok, for example. Its active user base is over 100 million in India, and for many, it was their only source of income. Some others, such as UC News have offices in India, where they employ a large number of Indians. So, this ban can lead to huge unemployment here.
Others include Like, Club Factory, Mi Video Call (Xiaomi), SHARE it, Weibo, Bigo Live, and Baidu. According to credible sources, TikTok has been banned in India before too. Earlier, it was accused of encouraging the spread of pornography content which raised concerns regarding privacy. However, a few days after it was banned, it was relisted on Play Store and App Store. After this recent ban, the government has yet to disclose how it plans to conduct the proceedings of this ban this time.
Conclusion
Die-hard Indian users of these apps needn't fret over this ban as Indian substitutes for them are already in the market. These include Chingari, Mitron, and Bolo Indya. The Indian app firmament will not be bereft of efficient apps in the absence of Chinese apps.
---
---
STAFF'S PICKS &
Related Posts