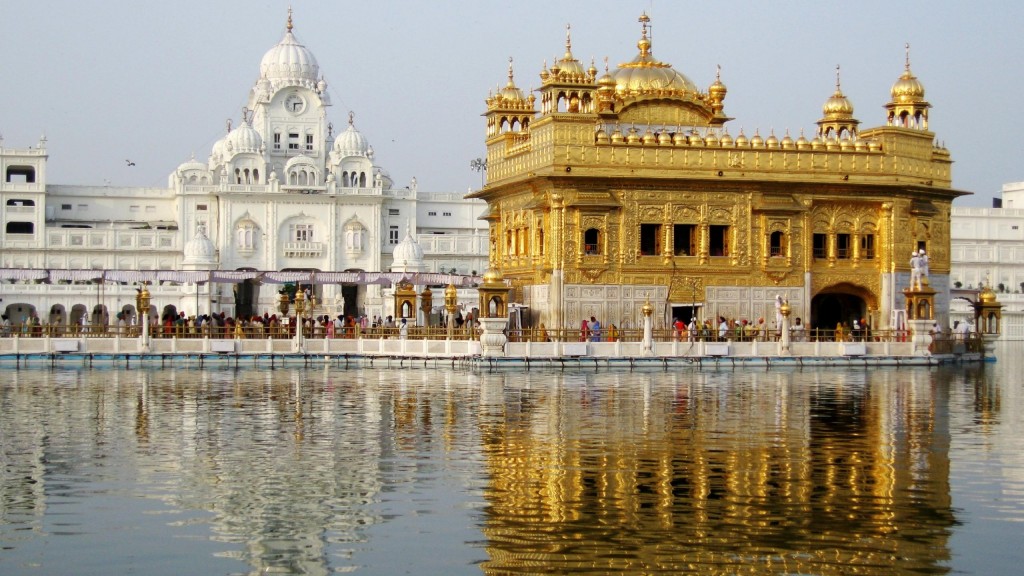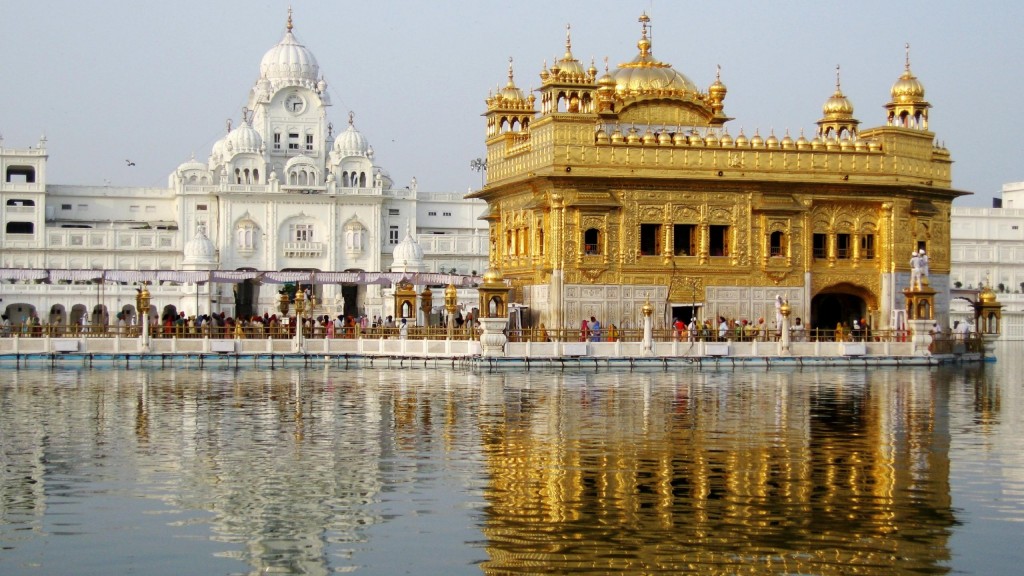 Visiting Amritsar and not visiting the famous Golden Temple is a perfect NO.  It is one of the most sacred shrines for the people of Sikh religion across globe and is also called as Swarna Mandir. There are many facts which are still unknown to many about this temple.
The Golden Temple of Amritsar is also popular in the religious world as "Darbar Sahib" or "Harmandar Sahib". It is among the oldest places of worship for Indian Sikh and visited by people of all religions in large numbers every year.
The upper or top section of this temple is made out of pure gold. Application of gold at top adds to the beauty of temple making it look extraordinary.
Golden temple is all around surrounded by a lake which is manmade and acts as home to lots of exotic fish. Pilgrims are suggested to take a dip in this water before offering prayers in Gurdwara. To enter temple, one need to walk on the water. The lake is also known as Pool of holy necter because of its sweet water. It is also known as 'Amrit Sarovar'
One can enter temple from all four different sides. This indicates the sign of openness and acceptance of all religion in the temple premise.
Earlier there was no gold cover on the temple. Maharaja Ranjit Singh, during his reign as ruler of Punjab renovated the temple and covered it with gold. The renovation work was done in the 19th century period and made to look like what it is today.
Well before the construction of the first Guru of the Sikhs, Guru Nanak, spend time here for doing meditation right on the temple site. There was no temple up to fifth Guru. During the time of Guru Arjun Singh, construction of the temple was done.
close to 35 % of the visited population of pilgrims in this temple are of other religion and they visit it to take the blessings of Harmandar Sahib irrespective of cast and creed.
Langars are organized every day in the temple premise and preparations of the food and serving are done by the people who have the urge to seek the blessings of Harmandar Sahib by serving mankind. At Golden temple during special festive occasion close to 200,000 people are served in Langar. The fact is that, all food which is prepared and served is part of the donations made by followers of Harmandar Sahib. People of all religion, cast and creed can participate in Langar preparation and can also enjoy the food of Langar.
One can notice the hand painted mosaics and patterns on the walls of the temple which is one of the most popular symbols of Mughal Art and genius of Indian architecture.
Foundation stone for Golden temple was laid, not by someone from Sikh religion, but by Hazrat Mian Mir who was a Muslim Sufi saint, in the year 1588.
Visit Golden temple and get blessed by Harmandar Sahib