Travelling the seven Union Territories of India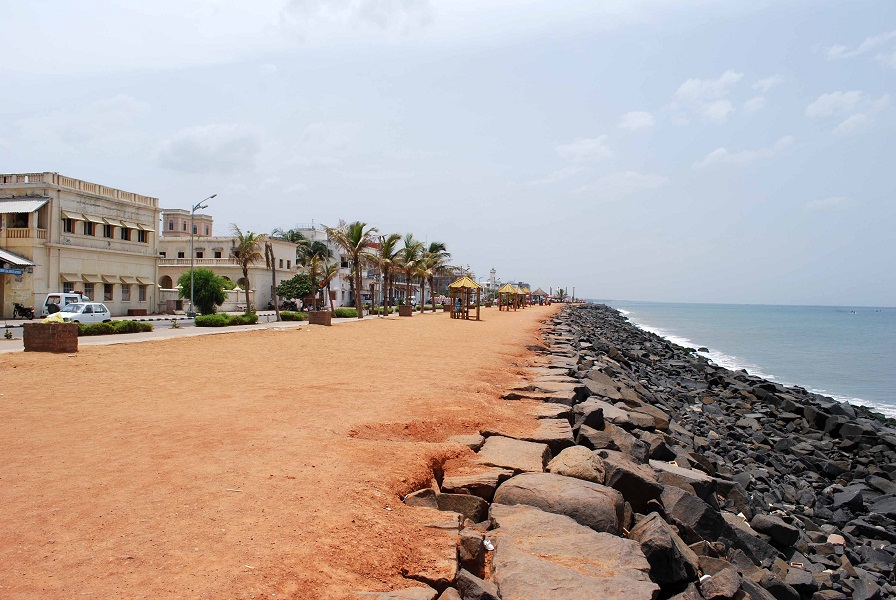 Planning to travel in India is indeed a difficult thing. No matter how skilful planner you are, the country's tourism destinations will spoil you with choice. a unique plan could be if you think of visiting the seven Union Territories. Situated at different corners of the country, it is not possible to see them all at a go however; each of them presents exotic uniqueness in its tradition and culture which are worth exploring.
Delhi
Officially, the National Capital Territory (NCT), Delhi is the premium combination of modernity and antiquity. Being one of the most populous city and the nation's capital, you can expect to enjoy some of the best architectural heritage along with many historical monuments.
India Gate, Lotus Temple, Qutub Minar, the Red Fort, etc. are some of the common tourist spots of Delhi. Noida, Gurgaon, Greater Noida, Faridabad and Ghaziabad ae also included in the NCT circle.
Chandigarh
It is the capital of Punjab and Haryana and is the first well planned city of India. Sukhna Lake and Rock Garden are two most popular places to visit in Chandigarh. Situated near the Shivalik foothills in northwest India, the city got its name from Hindu Goddess, Chandi. Housing the three bodies of the democratic system, many tourists also love to explore the city emblem. Botanical Garden, Smriti Upavan, Topiary garden, Shanti Kunj, Hibiscus Garden, Garden of Fragrance,  Zakir Rose Garden etc. are some of the major tourist attractions of Chandigarh.
Andaman & Nicobar Islands
With more than 556 islands, Andaman and Nicobar Islands is one of the most sustainable tourist destinations. With evergreen forests and plethora of flora and fauna options, enjoy this tropical island tour with your friends and family. The original inhabitants of the place the Great Andamanese, Onge, Jarawa and Sentinalese and of the Nicobar group of islands are two Mongoloid tribes, viz., Nicobarese and Shompens. Over the span of time, it developed into a major tourist destination. Havelock Island, Cellular Jail, Ross Island etc. are some of the places to visit in this Union Territory.
Dadra and Nagar Haveli
Being a Portuguese colony since 1779, it became liberated on 2 August, 1954. From 1954 till 1961, the territory functioned under independent "Free Dadra and Nagar Haveli Administration" and integrated with the Indian Union on 11 August, 1961. With a small area of 491 sq km, this UT is connected by Silvassa railway station. Dense forests and favorable climate are the two major factors which promote tourism in this destination. Deer Park at Khanvel, Vanganga Lake, Tadekeshwar Shiva Mandir, Tribal Museum, Hirvavan Garden, Bindrabin,  Vanvihar Udhyan Mini Zoo, and Bal Udhyan, are popular destinaion for tourists. Celebration of Tarpa Festival, Kite festival on the World Tourism day is a dynamic step towards promoting tourism in this UT.
Daman & Diu
Along with Goa, Daman & Diu was also held by the Portuguese and until 1961 it was not a part of Indian Union. Daman lies about 193 km away from Mumbai which makes it a perfect weekend destination. Our Lady of Remedios Church, Bom Jesus Church, Our Lady of Sea Church, Moti Daman, Amusement Park, are some of the famous places of tourist interest.
Puducherry (Pondicherry)
This former French establishment, Puducherry hold the history of 138 years of French rule. It was merged with the Indian Union on 1st November 1954. The skilful town planning and Franco Tamil architecture is what adds to the exclusivity of the town.  Being the ancient trading settlement with Rome and Greece, Puducherry has developed an exemplary sustainable eco-tourist facility.  Leather pottery, antique colonial furniture, and made paper are some of the things to admire.
Lakshadweep Islands
It is the tiniest Union Territory of India and is it's only a coral island chain which contains 36 such islands. With a total of 32 sq kms, only ten of their islands are inhabited. Three inhabited islands, Suheli Cheriyakara, Cheriyam and Tinnakara are open for foreign tourists. Scuba diving, yachting, para-sailing are some of the major adventure sports arrangement available for tourists.