Top Trekking location around Jaipur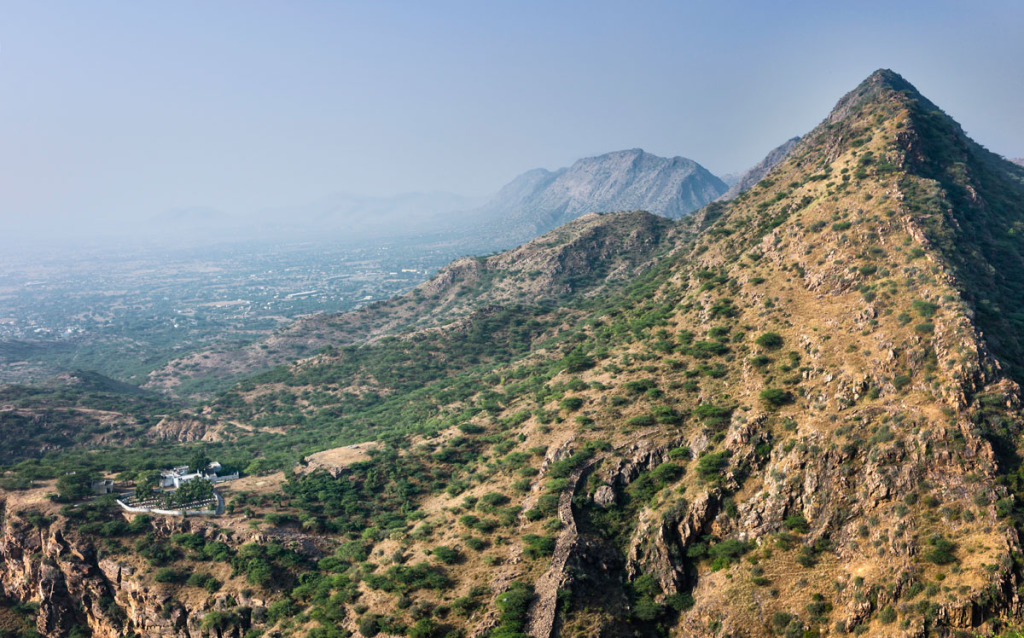 Pink city of India "Jaipur" and it has become a popular tourist destination nowadays. Tourism besides the beautiful scenes it is having some wonderful locations for trekking which attracts most of the trekking lovers. Some of the best trekking locations in Jaipur are
Mount Abu
It is famous for the Nikki lake which one does not miss when the visit Mount abu. Campfires are also set up at night so that you can enjoy the wind and make amazing memories. It is for those who want some exciting and difficult trek route.
Godwar
It is 200 km away from Jaipur. It is for the ones who love travelling near wildlife's as the trekking is through wildlife in Rajasthan. Camel safari is also a good activity to do there. One is able to see most of the animals in day time only which is the best part of this location.
Mewar
Nature lovers here are something amazing for you. Besides trekking it is beautiful nature spots. You can reach there by car or taxi also. Besides nature you are able to enjoy the trekking also.
Ranthambore
It is one of the best and the biggest national park in northern India. It is known for tigers as it is having a large number of tiger's population. It is natural jungle territory by which you can enjoy seeing wildlife and have the fun of trekking. It is also famous for bird watching and jungle safari.
Jaisalmer
It is 560 km far from jaipur. One can reach there by different transport services. The desert safari is the best part of Thar Desert which one should not miss. The town's climate always remains yellowish. The deserts' heart is Jaisalmer.
Udaipur
It has become a popular tourist spots as it is very beautiful and it has also become a spot for destination weddings. Most of the people are attracted towards this location due to the lakes, gigantic strongholds, sanctuaries, and castle brag. It is having some amazing spots for hiking and trekking. It was known for its rich social legacy and it is also having some historic stories of kings out there which nobody knows.
Aravali
For the people looking for an adventurous trek experience, The Aravali Trek is known to the best trekking spots around Rajasthan. The wide variety of wildlife will make you go again and again. There is much to explore in aravali. You can explore more than enough in a week but people spend more than a couple of weeks there just to enjoy the beauty.
Marwar
One of the most different types of a trek lies 300km from Rajasthan. A place called Marwar specifically in the dessert. Even though the place is in Rajasthan, the word "Marwar" has been derived from Sanskrit word "Maruwat" which means a particular area. This place is not popular but the locations of Marwar used in filming songs for movies. It is additionally an interesting spot to go on a trek, however, it isn't much known among the people in the country. One must visit this location as if you will not then u r seriously missing something really amazing.