Dive into the mesmerizing aroma of valley of flowers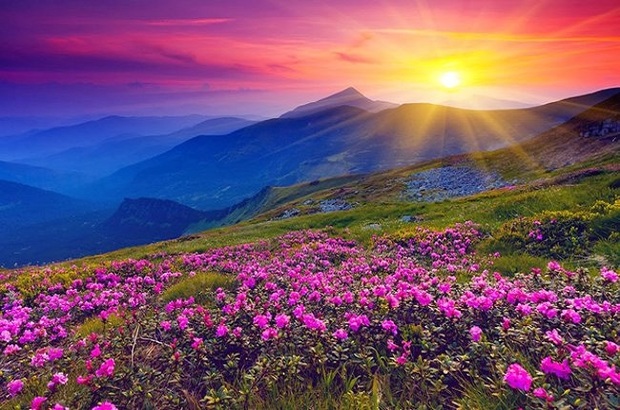 Willing to explore a peaceful destination in India? Then it's time for you to squander a holiday in valley of flowers which is a stupendous destination of Himalayan region. It is an amazing vibrant National Park located in the west of Himalayas. The valley is proudly situated in the Uttarakhand state. Here you will view the natural beauty of alpine flowers. There is a diverse range of flora and fauna that you will acknowledge in the aura. The entire vicinity is so fabulous that you would love to remain there for your whole life.
Tourist attractions
Wild animals are the secondary attractive thing to locate in the valley of flowers. Asiatic black deer, musk deer, snow leopard, blue sheep and red fox presence is very prominent. The mesmerizing valley is surviving happily with human civilization in the slopes i.e. placed by nature in the Garhwal region.
The area from where Shri Hanuman gathered the Sanjeevani Buti is also present in the valley and is visited by the tourists
Different flower sections naturally cultivated by the god in a form of rows and columns are spectacular. Explore alpines, tulips, roses and sunflowers in the valley regions.
Weather
The climate is very blissful during the month of July till October. The hill waves and freeze breeze may spoil some of your valley view. Because of the fog during the month of November till January very few tourist visit the Gobindghat. Plan a trip by taking an advice from a Japji travel expert online.
How to visit?
You can visit the valley of flowers via train or roadways. There are budget tour packages available at the online portals, but very few provide the perfect trip. At Japji travels you get a fabulous package customized as per your budget, convenience and desires. No need to worry about a guide or a standard hotel all will be pre-booked so that you can concentrate on your trip to valley of flowers rather than taking tension of accommodation, food or transportation.